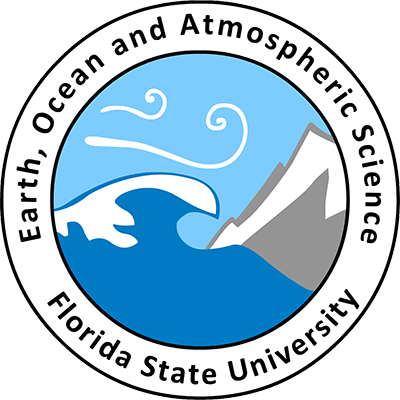 COAPS teaching faculty is comprised of members of the Department of Earth, Ocean and Atmospheric Science (EOAS), a diverse group of faculty, scientists, and students studying all aspects of the Earth environment. EOAS offers undergraduate and graduate degree programs in Environmental Science, Geology, Meteorology, and Oceanography, as well as courses for non-majors in these areas. Find out what we're doing now and how you can join us. Research faculty and scientists from different disciplines are also on staff to guide the students in their studies.
---
Graduate Studies
The Center for Ocean-Atmospheric Prediction Studies (COAPS) offers a strong graduate program with students working on a wide variety of research projects. Approximately 30 graduate students are currently enrolled in the program. Students in COAPS come from a number of disciplines including meteorology, oceanography, computer engineering, computer science, mathematics and information studies. Applicants to COAPS are encouraged to directly contact faculty members whose research interests and expertise correspond to their own. Since COAPS is not a department at FSU, all graduate students interested in working on research through the center must first be registered in a corresponding department. After you have applied to an FSU department, you can then apply to COAPS.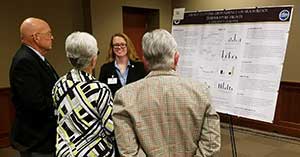 Most students in the COAPS graduate program are supported by research grants, teaching assistantships, or university fellowships. For graduate funding opportunities, please contact the faculty members whose research interests and expertise correspond with your own or email This email address is being protected from spambots. You need JavaScript enabled to view it.. COAPS students work on a variety of interesting subjects. They are required to do one or two oral presentations each year. To learn more, please review our graduate student guidelines and past student projects, which cover a wide range of subjects from Indian Ocean surface fluxes to using satellite data in ocean models and even hurricane forecasting. Incoming students can choose to study any of these subjects and more as they get started on their careers in ocean-atmospheric prediction studies.
Undergraduate Opportunities
Undergraduate research scholars support a number of ongoing research activities at COAPS through OPS part-time employment. In the physical sciences, topic areas include meteorological and oceanographic data analysis, air-sea interactions, climate data services, and scientific computing. Undergraduates with strong computer skills can develop codes (C, FORTRAN, Perl, GrADS, IDL, Matlab) to process and display physical data, provide programming support for HTML, PHP, and SQL databases, or assist with systems and hardware administration.
Undergraduates interested in working at COAPS are encouraged to visit Employment Opportunites to view current openings. Students pursuing degrees in meteorology, oceanography, physical geography, computer engineering, computer science, mathematics, or information studies are encouraged to apply.
Undergraduates in meteorology (and some other disciplines) will be encouraged to complete a directed research project in their senior year. For those in the FSU Honors Program and FSU Honors in the Major Program, this project may satisfy your thesis requirements. In any case, these projects are often submitted to FSU, ACC, and national scientific conferences and provide an undergraduate with the unique opportunity to conduct hands-on research.