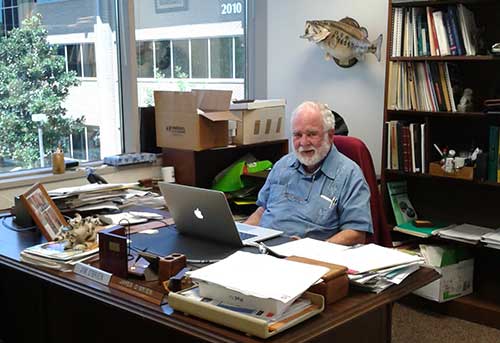 In Memoriam
Dr. James J. O'Brien
1935-2016
We are tremendously saddened to inform the community that Dr. James O'Brien, Professor Emeritus of Meteorology and Physical Oceanography at Florida State University and the founder of COAPS, passed away on September 20. Our memory of him remains as someone who was exuberant, approachable, and deeply committed to the mentorship of young scholars.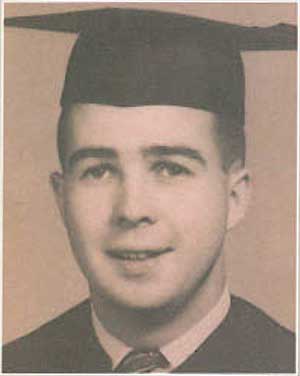 Dr. O'Brien received his bachelor's degree from Rutgers University in 1957, after which he served as a weather officer in the U.S. Air Force. He then entered Texas A&M University at College Station to earn his master's degree and Ph.D. in meteorology, and completed his post-doctoral work at the National Center for Atmospheric Research. He began his tenure at Florida State in 1969, becoming a full-tenured professor in 1972. Dr. O'Brien was a fixture at Florida State for more than 40 years, during which time he established COAPS as a center of excellence performing interdisciplinary research in ocean-atmosphere-land-ice interactions to increase understanding of the physical, social, and economic consequences of climate variability.
---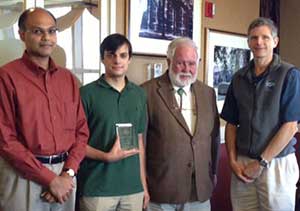 Among his many contributions to Florida State University was creation of the Jim & Sheila O'Brien Graduate Fellowship Award. The fellowship provides supplementary stipends for students studying air-sea interaction and physical oceanography. Throughout the course of his career, Dr. O'Brien taught, performed research, and served on numerous boards and honorary societies. During his tenure at Florida State, he mentored 45 Ph.D. students and 66 master's students. He also supervised more than 25 post-doctoral assistants. He considered his role as a mentor one of his proudest accomplishments, and many of his students and postdocs have gone on to make their own stellar contributions to their scientific fields.
Dr. O'Brien's early research emphasis was in ocean modeling, which led to new breakthroughs in understanding coastal upwelling, El Niño, La Niña, and hurricane effects on the ocean. In the mid-1980s, he was one of three scientists recruited by the National Oceanic and Atmospheric Administration to build models to predict El Niño. His studies focused on how El Niño affected the United States and he was dubbed "Dr. El Niño" by the late Bernie Sliger (president of Florida State from 1976 to 1991) for his work in forecasting El Niño and its implications for Florida and the Southeast region. His most recent research interest was on the impact of climate variability on our everyday life.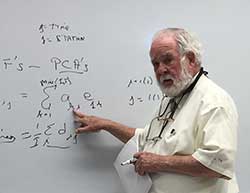 Dr. O'Brien served on scores of committees with the American Geophysical Union, American Meteorological Society, National Academy of Sciences, National Aeronautics and Space Administration, National Climatic Data Center, National Oceanic and Atmospheric Administration, and Scientific Committee on Oceanic Research. He was also the recipient of numerous awards including the Office of Naval Research Distinguished Ocean Educator, the Robert O. Lawton Distinguished Professor Award from Florida State University, the Medal of Honor from Liège University in Belgium, and the 2006 Uda Prize from the Japanese Oceanographic Society. He was honored as a Fellow by the American Association for the Advancement of Science, the American Geophysical Union, the American Meteorological Society, and the Royal Meteorological Society, and as a Foreign Fellow by the Russian Academy of Natural Science. Most recently in 2015, he was recognized as a fellow of the International Union of Geodesy and Geophysics, a global organization dedicated to advancing research of the earth and its environment, for his exceptional contributions to international cooperation in geoscience and for having attained eminence in the field of earth and space sciences.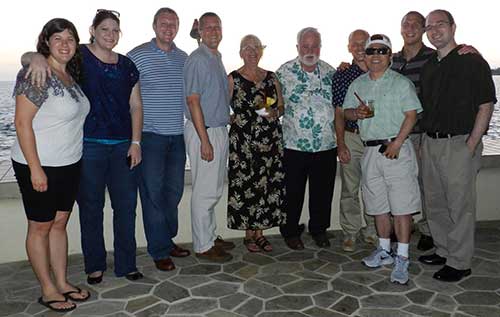 Dr. O'Brien was a gifted public speaker and lecturer, as well as a prolific scholar. He published hundreds of articles in peer-reviewed journals. And while he officially retired from FSU in 2006, Dr. O'Brien continued to mentor students and young colleagues. "I flunked retirement," he would say with a twinkle in his eye and a jovial smile.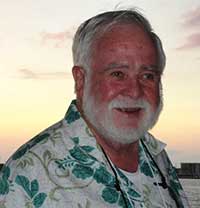 Although born in the U.S., Dr. O'Brien certainly had a bit of the old Irish in him. He was the oldest of nine children born to Irish immigrants who came to the America in 1926. Always proud of his heritage, he could come up a good Irish joke or folk song at the drop of a hat. He will be deeply missed.
Dr. O'Brien's obituary in the Tallahassee Democrat can be found here.
The family has requested that those of you with photos of Dr. O'Brien over the years, please share them. If you have photos of Dr. O'Brien you would like to add to this online album, please send them to This email address is being protected from spambots. You need JavaScript enabled to view it.. You can view the photos already submitted to the Photo Album here.
Donations can be made to the The Jim and Sheila O'Brien Graduate Fellowship (#F00391S) in Dr. O'Brien's memory. This Fellowship, established by Dr. O'Brien, supports doctoral candidates who have submitted a prospectus to either the oceanography or meteorology area of EOAS. The fellowship provides supplementary stipends for students studying air-sea interaction and physical oceanography. Donations can be made directly to this fund online using the form at the link above or by mail using the Printable Giving Form, specifying the "gift designation" as the fund name and number (#F00391S).