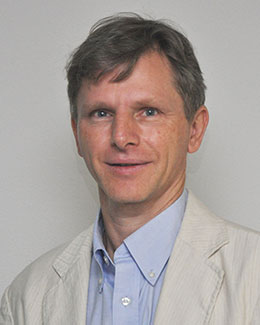 Director
Center for Ocean-Atmospheric Prediction Studies

Professor of Oceanography
Department of Earth, Ocean and Atmospheric Science
Rm. 290
(850) 645-7288 phone
(850) 644-4841 fax
This email address is being protected from spambots. You need JavaScript enabled to view it.
My current area of research interest is on the role of the ocean in climate variability from the complementary perspectives of coupled ocean-atmosphere modeling and observations. My emphasis is on the study of the thermohaline circulation, western boundary currents, associated eddies and their impact on the world ocean circulation.
I am the director of the Center for Ocean-Atmospheric Prediction Studies (COAPS), a center of excellence that promotes interdisciplinary research in ocean-atmosphere-land-ice interactions to increase our understanding of the physical, social, and economic consequences of climate variability. COAPS has over 80 people working on research grants totaling nearly $8 million in annual expenditures.
For the past 10 years, I have been the lead principal investigator and coordinator of a multi-institution (academic, government, and industry) collaborative effort titled "Global ocean prediction with the HYbrid Coordinate Ocean Model (HYCOM)." This project received the 2008 National Ocean Partnership Program (NOPP) Excellence in Partnering Award. The hybrid coordinate extends the geographic range of applicability of traditional isopycnic coordinate circulation models toward shallow coastal seas and unstratified parts of the world ocean. The vertical coordinate in HYCOM is isopycnal in the open, stratified ocean, but smoothly reverts to a terrain-following coordinate in shallow coastal regions, and to pressure coordinates in the mixed layer and/or unstratified seas. The goal of this consortium is to address the principal objective of the U.S. Global Ocean Data Assimilation Experiment (GODAE), namely the depiction of the three-dimensional ocean state in near-real time.
I am a fellow of two NOAA cooperative institutes - the Cooperative Institute for Marine and Atmospheric Studies (CIMAS) and the Northern Gulf Cooperative Institute (NGI). I am also co-director of the Florida Climate Institute and the lead investigator and director of the recently awarded BP Gulf of Mexico Research Initiative (GoMRI) project titled "Deep Sea to Coast Connectivity in the Eastern Gulf of Mexico (Deep-C)." The study is investigating the environmental consequences of petroleum hydrocarbon release in the deep Gulf. The Deep-C Consortium consists of eleven research institutions including government, industry, and both private and public universities.