For families with children ages 6-12.
Developed by Meredith Field, Mark Bourassa, and Melissa Griffin with support from the NASA Science Mission Directorate.
This kit may be reproduced for educational purposes by families, teachers, and other educational/outreach professionals.
Overview for Parents
We hope you enjoy this Satellites To Go kit! These activities are meant for parents to do together with their children. Parents are encouraged to read through the activity packet first so that they can better help their children learn about NASA satellites.
The materials at the beginning of the packet provide background information about satellites through fun matching and searching activities. Parents should feel free to read these sections out loud to their children, and to help them with the vocabulary sections as needed.
The Satellite YUMM-E activity and storm surge experiment are exciting hands-on learning opportunities. If you have any questions or comments, please send them to This email address is being protected from spambots. You need JavaScript enabled to view it.. An evaluation form is also included at the end of the packet.
Satellite YUMM-E Hall of Fame
Send a photo of your satellite to This email address is being protected from spambots. You need JavaScript enabled to view it. and we'll add it here!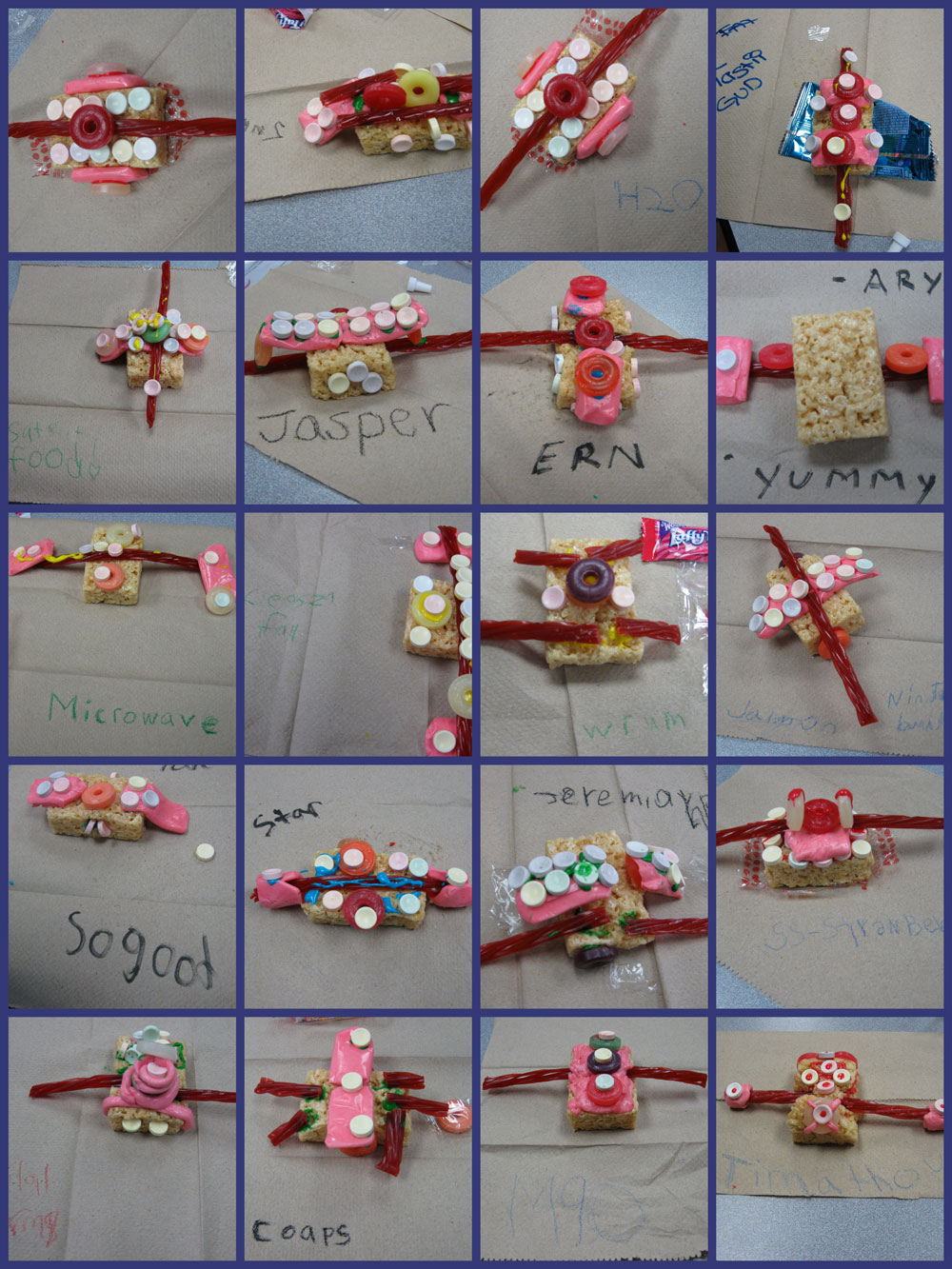 Family Learning Center Summer Camp Fleet

Satellite LG-1

Satellite YUMM-E 2.0

The Rapper

Satellite Elizabeth

Satellite Rodriguez

The Original Satellite YUMM-E

Satellite World War II Camera

Satellite Elizabeth